Instructors
Daren Sims (COVID 19 Officer)
Daren holds 6th dan in Aikido and 1st dan in jujutsu. With many years of Aikido teaching experience he is a senior coach within the National Aikido Federation and a Certified Coach within the British Aikido Board (National Governing Body).
Daren is also our COVID 19 officer, if you have any questions or concerns please get in touch.
(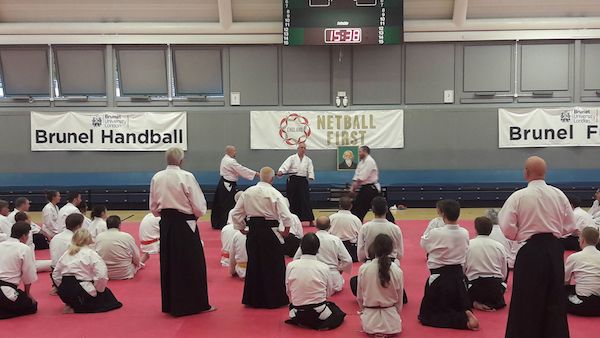 Daren teaching at the BAB national course in London 2017
Stuart Turner
Stuart holds a 4th dan in aikido and has also spent around two decades studying the Chinese martial art t'ai chi ch'uan. He has a particular interest in the use of weapons within aikido and the way in which they supplement the empty-handed work.
Rich Hobbs
Rich runs the Sangenkai study group and can occasionally be found covering classes. Rich holds a BAB CL1 coaching certificate.