Instructors
Daren Sims
Daren holds 5th dan in Aikido and 1st dan in jujutsu. With many years of Aikido teaching experience he is a senior coach within the National Aikido Federation and a Certified Coach within the British Aikido Board (National Governing Body).
(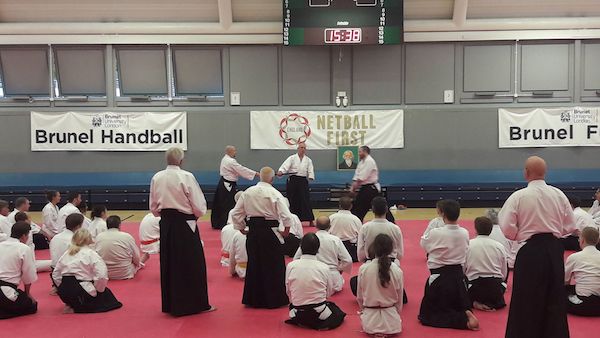 Daren teaching at the BAB national course in London 2017
Daren teaching Ruby & Andy on a seminar
Nigel Davies
Nigel holds 3rd dan in Aikido and has also trained jujutsu for a number of years, he holds a BAB coaching certificate.